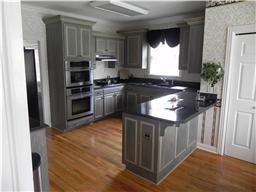 Seller Tips
Important Facts to Maximize Profit
If you are thinking of selling your home, there are a number of things you can do to improve the "showability" of your home. But first, let's look at your home through the eyes of the buyer.
Inside:
Open the window coverings and let the sun shine in. Window coverings should be cleaned so that they are not dusty. Have your windows professionally cleaned – you won't believe the difference!
Turn on all lights – day or night. Clean all light bulbs, light fixtures and chandeliers. Wherever practical, install higher wattage light bulbs to further brighten your home.
Create the illusion of spaciousness, remove all clutter from each room to visually enlarge them (imagine a builder's model home). Improve traffic flow and create a feeling of spaciousness by removing unnecessary furniture, knick-knacks, hobby items, children's items, etc. Organize your closets and cabinets, remove unnecessary items and put them in storage. Rent a storage area, if needed, or pack it in the garage. You're going to move anyway — start now!
Light your fireplace during the winter.
Keep your home dusted and vacuumed.
Have a family "game plan" to get the home in show condition quickly — everyone should have an assigned task.
Remove all smoke odors, pet odors, and odors resulting from hobbies. When possible, air out your home before the showing. Lightly spray room freshener so that it has a chance to diffuse before the buyer arrives.
Make sure that beds are made.
Bathrooms should be kept clean, toilet lids down, no hair in the sink. Do not leave dirty towels out; wipe down the shower areas after each use. Repair or replace broken tiles on walls/floors or in showers/tubs. Recaulk if the caulking is chipped and/or stained. Put out fresh towels and decorative soap for showings.
Fix dripping faucets, remove rust stains from basins.
The Kitchen should be kept clean. Remove all grease from range hoods, ovens, stovetops, walls, etc. Expand your counter space by removing small appliances – everything except those items used on a daily basis. Remember: picture a builder's model home.
Shampoo all Carpets and vacuum as necessary. If the carpet does not clean up well, ask your agent if you should replace it.
First impressions: Does the doorbell work? Invest in a new doormat. Make sure the front door, screen door, etc. open easily and are visually appealing. If necessary, paint all entrance doors.
Create the feeling of a spacious entry area by using decorating accents, mirrors, rugs, etc. and by removing all unnecessary clutter.
Remove any excess extension cords and exposed wires.
Clean and shine all accessories (door knobs, knockers, lamps, mail boxes, address numbers, etc.)
Paint inside walls with a neutral colored paint. Usually, all walls should be painted, not just washed. This will brighten the home and make it look bigger and cleaner. Depersonalize teenager's rooms and decorate in a more neutral manner. Remove posters and adhesive from walls and doors and putty any holes resulting from nails or other mishaps. An investment in painting your home can make a big difference. Where necessary, repair or replace doors, closet doors, and/or windows and screens so that they open with ease.
Store personal items such as photographs out of sight. Buyers need to be able to envision their own personal possessions in a home, and yours may prevent this.
Outside:
Remove dying plants or keep them out of sight. Keep the yard mowed, raked, weeded, fertilized and watered. Trees and shrubs should be pruned and trimmed. Use plants and flowers on porches and front walkway — create curb appeal! Hoses and garden equipment should be kept neatly out of sight. Remove all toys, bicycles, tools, unattractive patio furniture, trash, etc., from the yard. Outdoor furniture should be kept clean.
Porches, steps, verandas, balconies, patios and other extensions of the house should be kept uncluttered, swept and in good condition. Keep trash cans deodorized, covered and out of sight.
Highlight your pool area, water garden, etc., with lighting, benches, planters, flowering plants, etc.
Create an outside living/dining area with furniture and plants.
Don't:
Don't: volunteer information
Don't: answer nosey questions
Don't: let strangers in "off the street"
Do: Enlist the service of a professional marketing agent, to market your home in trade magazines, newspapers, Internet sites, Virtual Tours, etc.
Make your home look like a model even if isn't.